We offer PLC Based process control panel that are PLC and AC / DC driven and is used for process control application in most demanding industry, with remote input, output units and communication bus to control hundreds of PLC inputs and outputs. Our clients can avail these at competitive prices and meet the demands of electric and electronic industry.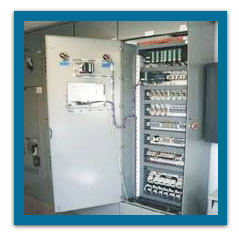 We are engaged in manufacturing and supplying quality range of bus ducts & electrical rising main. These bus trunking, electric bus ducts are manufactured from quality raw material and are available in various specifications. We also meet customized requirement for our clients benefit and offer these at competitive prices.

Busducts are carrier of current and have necessarily the same function as that of cable. The main difference between Busduct & Cables is the insulation between the phases. Iin the cable they are insulated from each other by some insulating material while in busducts, Phases & Neutral busbar are insulated by air with the electrical clearance. Busducts therefore are big in size than cables. We manufacture busduct upto 4000A, 50kA both Indoor & Outdoor execution.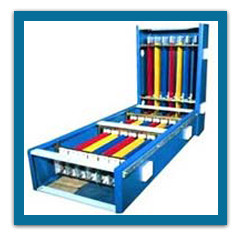 //Sidebar Text